How to organize your home
It is not easy to have a perfect home, especially in terms of organisation. In fact, we are often victims of fashions and, in order to be able to chase them, we lose our sense of order and style. For this reason, it is right to have guidelines to follow in order to make your home super organized. But how to do it? Well, you've come to the right place! We at Realigro have created today a column dedicated to the perfect organization of the house, both in terms of space but also in terms of order. The change of season and style will no longer be a drama! So, if you are ready, we can get started!
Wardrobe corner : essential
One of the elements that will allow your home to be much more tidy and organized is the wardrobe corner. Yes, we said "corner". In fact, it is useful to create an area totally dedicated to your clothing, even at sight, in order to have your clothes at hand. But, at the same time, it will be an aesthetically pleasing and tidy solution! Recommended are the modern structures of simple assembly or, even better, the shelves (wooden or aluminum) to give a touch more street to your wardrobe area. And that's not all. In this way, even the changes of season will be faster and more intuitive.
Set up a welcome area
Another tip really crucial to make your home super organized, is the so-called landing strip, literally welcome zones. What is this? We are talking about an area in which to welcome any guests. An area where you can perform the classic "rituals" back home. What to insert in this area to make it extremely functional ?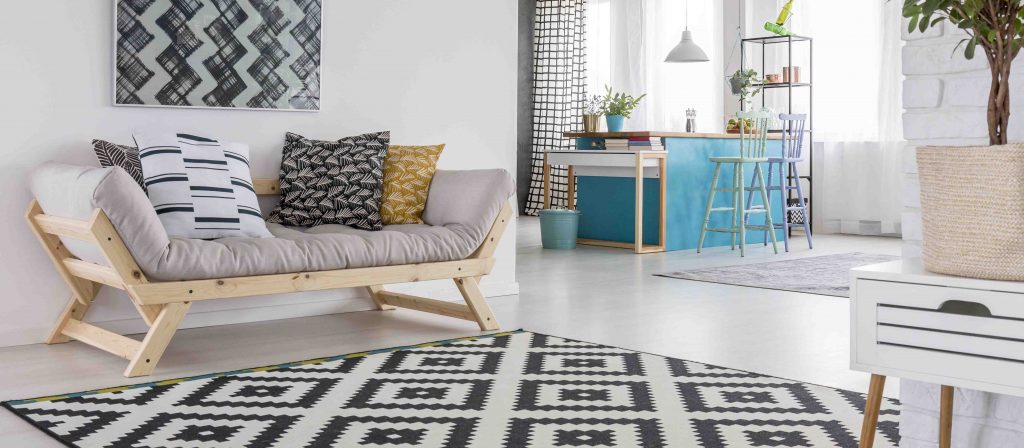 Hooks on the wall : to hang jackets and coats for you and your guests.
A plate for keys or accessories
A small container where you can store your change
A chest of drawers for sorting mail
A magazine rack
A wastebasket for discarding mail
Last but not least a mirror for last minute checks
Although these furnishings may seem countless, in reality they will allow you to have a tidy landing strip, which will eliminate potential clutter scattered in the other rooms.
Decorative objects, yes, but without exaggeration.
You know, we love home deco. But we must not exaggerate! So, select all the furnishings that are no longer in line with the style of your home and put them in the cellar. The spaces in a room will seem more tidy and will, without a doubt, be much more organized. In fact, remember that even for a matter of cleanliness, it is better to have free shelves rather than overcrowded with objects.
In this case it is worth the maximum " less is more"'.
A calendar to tidy up
Among the inevitable elements that will make your home super organized, we introduce a simple calendar. It may seem like a useless object, but in reality it is the winning key to making your home perfect. The calendar will allow you to note down all your commitments, but especially one in particular: the monthly date on which to refresh your home. It's just a matter of habit. In fact, you will see how easy it will be to carry out a general monthly check of your home and eliminate anything that is superfluous.
And you, are you ready to make your home perfect?