How to change your home
When it comes to revolutionising the home, mirrors are not always referred to in terms of home deco. Yet, today, we have decided to create a new guide, focusing on this very thing. Making use of mirrors and creating a truly innovative home deco. Whether you are more oriented towards a vintage style, or more modern, it doesn't matter. What matters is the vehicle. You'll soon realize that a few simple tricks are enough to turn your home upside down. Using only mirrors.
So, if you are ready, roll up your sleeves! We can start with our mini guide today!
A minimalist look
Let's start with the most basic style. The minimal style. How to create a minimal style only through a mirror ? First choose a simple line. Place it in an environment rich in light so that it can reflect it. If you want to decorate it further to give it character without altering the simple style, frame it in a wooden frame (the colour that best matches the rest of your home). If this is the style that distinguishes you, we advise you to opt for a system of mirrors instead of altering the balance of your environment with objects and furnishings in bright and excessive colors. In doing so, you will keep your room bright, delicate and, at the same time, with an unmistakable style!
Rattan mirrors
A new fashion, definitely more impressive, is the one that can be followed using rattan mirrors. What are we talking about? We are referring to mirrors that have very natural frames as a distinctive feature. Characterized by circular elements in raffia or other eco-sustainable materials, they will give a breath of fresh air to your room. But where is it preferable to use them ? We recommend rattan mirrors in the sleeping area. Being very small, they will not invade the space but, at the same time, they will guarantee a minimum of brightness even in the sleeping area. If you have a house in the country, you are really lucky. You can use these mirrors in all the rooms. It will be a continuum with the external environment, because you will enhance the various environments with materials that recall nature. They are available both in more natural colours, but also in bright shades.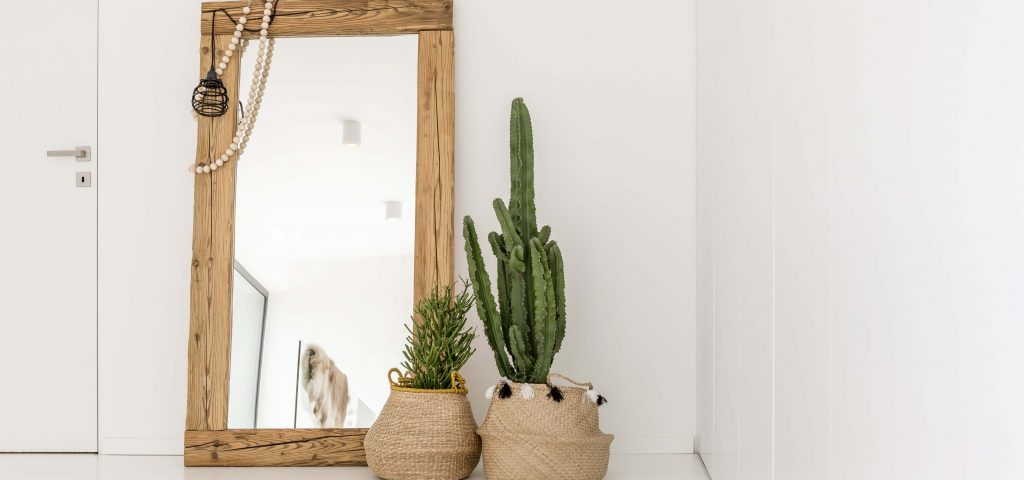 Make use of antique objects
Have you ever thought you could give an ancient object new life? That painting so beautiful but you can't combine it with your home environment? Well, even in this case, the solution is unique. Combine it with a mirror. The third piece of advice we are about to give you is closely linked to your imagination. Whether it is a worn and unusable door, a vintage but ruined poster or a table rug, there will be no problem. Just apply it over your mirror and, in a short time, you will be able to get a truly unprecedented piece of furniture.
The great utility of this technique, is given by the possibility to select the objects that best fit your style, giving them life at no cost!
And you, you are ready to illuminate your home with unique mirrors!