Wonderful villa for sale
Living in a wonderful villa in Brazil is the dream of many. It could be the way to realize this desire ! Today, we at Realigro , we decided to create a small column dedicated to this jewel of the real estate market.
If you too have this dream in the drawer and you are ready to take this step, we just have to inaugurate the new mini guide !
We can start our journey to discover Brazil !
Localization
Before starting with an in-depth description of this villa in Brazil , let us try to locate the villa itself. Where is it located ? With its 450 square meters of surface, the villa is located in Jacuma – Conde, Paraíba. A state, belonging to the north-eastern part of the country, on the Atlantic coast.
This district occupies the entire coastal area, and represents one of the most beautiful coasts of the country. For this reason, tourism is the main economic attractor of the country. The richness of the area comes from the wonderful beaches and unspoiled places, which, with a tropical climate, make these places really unique.
The villa
We then go into detail of the villa, analyzing its structure, style and interiors.
It is an independent villa with a wonderful private swimming pool and a large garage. The contract provides for a weekly supervision and maintenance of the gardening. The very low operating costs make it really convenient to buy this villa in Brazil , fully furnished and equipped.
The thing that immediately catches the eye is the attention to eco-sustainability. The house has solar panels.
The house is on two floors, with large windows and simple stone columns. A minimalist but decidedly refined style, which fits well into the Brazilian setting in which the house is located.
The entire facade, in fact, is tiled, as well as the floors.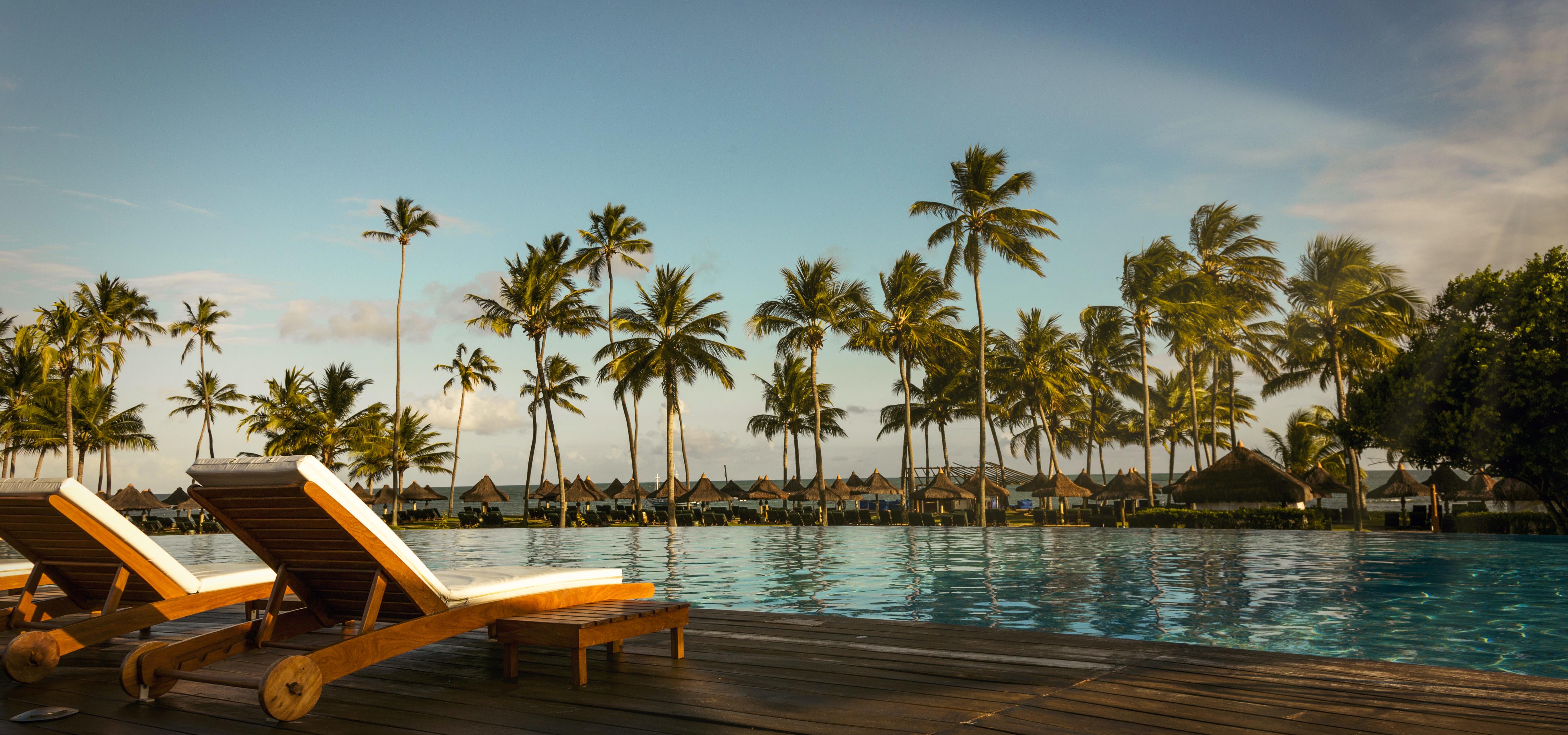 The interiors
The house consists of six rooms, which enjoy a spectacular panoramic view. The style adopted for the interior, is really very simple and makes this house much cheaper than other similar ones on the Brazilian market in the area. The light colors are those that characterize it, both for the colors but also for the furniture. This also guarantees the possibility to change the furniture in the future without being too conditioned by the colors.
All rooms are equipped with the "Fresh 90" ventilation system. There is of course no shortage of modern technology, such as wifi, security system and electric fence.
The price
But how much is the final price to win this wonderful facility ? 125,000.00 euros is the amount needed to buy this property. The date of publication of the announcement is very recent. For this reason, we advise you to hurry! This villa may already be in the sights of other potential investors who wish to reallocate to Brazil. So, if you are interested, this is the right time to invest in Brazilian real estate !