Wonderful occasion!
Who among you does not know the wonderful and charming city of Beverly Hills? Its very boundaries are considered a very attractive municipality for many tourists and visitors. Named after the famous TV series, it is also known to be home to many celebrities.
An exclusive center for fashion and natural beauty, it attracts thousands of tourists from all over the world every year. But have you ever thought about buying a villa in Beverly Hills, and live the Californian mood to the full? Then, if you are curious and want to enter this environment in style, we can inaugurate our mini guide today.
Are you ready ? Let's get started !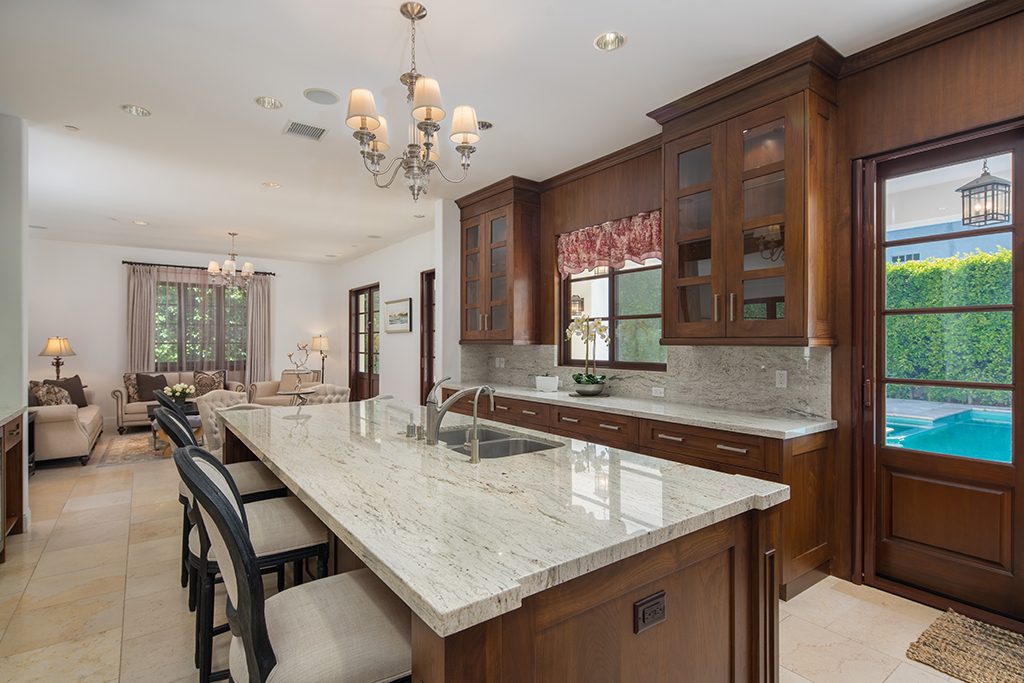 The villa : where is it located ?
Before identifying the villa with its characteristics, we try, as always, to locate it. Located at the center of many points of interest, the villa is the right compromise between an area with a tourist vocation but, at the same time, also quiet. In short, you can enjoy a soft but not excessively invasive nightlife.
The villa : the characteristics
But what are the main features of this wonderful villa for sale in Beverly Hills ? Let's start with its surface. The villa stands on an area of 379.88 square meters. With a total of two floors and five rooms. At first glance, there is a beautiful swimming pool, which gives the villa the typical Beverly Hills style.
Built since 2013, the villa has :
Four beds
6 bathrooms
Office ( first floor )
Mervilicious open space
Coffered ceiling
Windows with wooden frame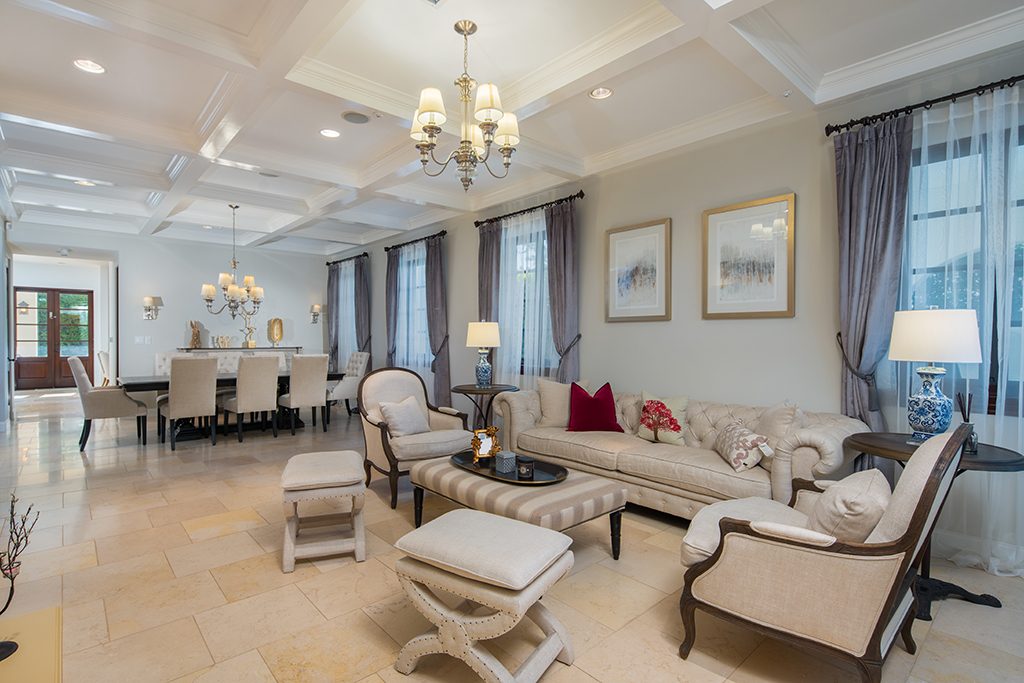 The kitchen area is without doubt one of the most incredible parts of the house. The marble island and the French windows overlooking the pool, guarantee a luxurious and refined character to the whole environment. The predominant colors are the white walls and the dark wood of the furniture. A perfect combination, which combines modern style with a search for the antique. Let us not forget, moreover, the presence of :
Courtyard
External Lodge
Fire pit
Spa
Library
The whole house is fully furnished with high quality furniture.
The entire structure is surrounded by greenery, which ensures greater emphasis both on the light color of the facade, but also on the dark fixtures. The ideal place, to live fully both in summer, large courtyard and swimming pool, but also in the colder months, with cozy and easily heated interiors.
The price
But how much does it cost to buy this wonderful villa in Beverly Hills ? The total to become the owner of this property is 4,137,261.82 euros. A more than reasonable price considering the area where the villa is located, but also the beauty inherent in it.
So, if you too are ready to immerse yourself in the life of Beverly Hills, you just have to hurry !