How to move around
Choosing furnishing accessories when living with pets is not easy. In fact, there is a tendency to select furniture that can be resistant to the potential scratches and "attacks" of our pets. What if we were to tell you that it is possible to furnish the house precisely according to our pets and take the opportunity to improve the house?
Let us guess: you're already curious to know more, aren't you? Well, all you have to do is read the next few lines!
Our mini guide today will be based on this. So, if you're ready, we just have to get started!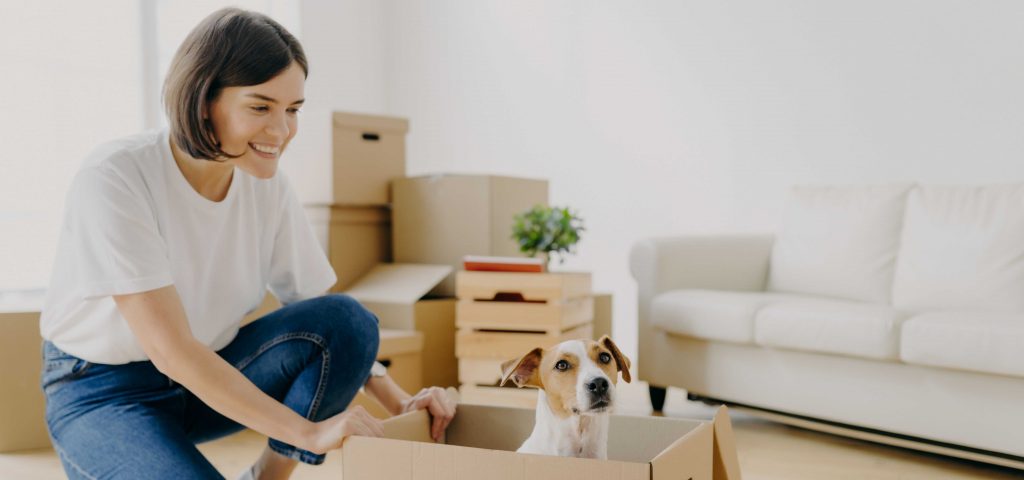 Empty spaces to convert
Before we think about a real innovative furniture ad hoc for our animals, let's start from the empty spaces. What are the spaces that we do not use and could instead exploit ? This is the question we must ask ourselves as a first step.
So let us start with this. Mentally, we identify the areas that are:
Easy to clean
Free of laminated areas
In materials such as painted concrete, ceramic, linoleum or vinyl, as they are easy to clean and difficult to scratch.
They do not include carpets: in addition to accumulating hair, they need continuous maintenance. In addition, they retain odours and are very easy to stain. They also represent an unhygienic environment.
Action!
After having identified the spaces to be dedicated to your animals and the furniture near them, we move on to the next step. What are the most practical tips to follow ?
First of all, try to opt for nets to ensure both adequate protection and the right ventilation to the outside environment. These are always animals that need to enjoy the natural environment visually as well. It is also possible to create spaces from scratch, for example by integrating unused shelves. Of course, this all depends on your habits and the size of your animals.
Multi-use benches
Benches are an element of extreme comfort. They can also be used for standard home furnishings. Let's think of the entrance to the house, for example. Inserting a bench could be a valid alternative for placing bags and coats. An alternative and modern style. But that's not all.
In fact, for our four-legged friends, you can also use benches to create an environment entirely dedicated to them. Placing simple pillows or multicolor sheets, you can in fact make a simple furniture, a fundamental element for your pets and for your home.
You will have at the same time the possibility to reinvent a space starting from a simple bench and make it adherent to the needs of your pet. We also remind you that, unlike the classic "little house", the bench is easily washable. Therefore, even at a hygienic level, it is a safe and adequate environment.
So, are you ready to make your home better even for your best four-legged friends?