Confidential negotiation
Finding a villa for sale is not so difficult, especially if we are talking about a wonderful country like Holland. A truly unique land, unique and inimitable. The dream of many, is to buy a property in Holland, but why not do it in style? Investing in the Dutch real estate market is always a great deal, considering that it is a nation always on the crest of the wave. Cutting-edge technology, protection for greenery and sustainability, art everywhere, are the setting for a truly distinguishing real estate market. And today we decided to aim high, illustrating the characteristics of a fantastic independent villa. So, if you are ready, we can start !
The area
As always, before starting to describe the peculiarities of this property, let's try to understand where it is located. While the Netherlands is beautiful in all its forms, this villa is located in a very special area. We are talking about the residential area of Vrijschot-Nord , a neighborhood a few steps from the recreational area Haarlemmermeerse Bos.
Tennis clubs, leisure centers and shops for the public and Schiphol airport are easily accessible from this area, using the main lines covered by public transport. But, for lovers of the Dutch "bike and go" style there is a bicycle tunnel connecting the property to the city centre of Hoofddorp.
So, what can I say, it looks promising!
The structure
We are now going to define the characteristics of this villa for sale in Holland. As we have anticipated, it is a detached villa on an area of about 951 square meters. The villa is divided into three parts: office, main residence and guest house.
With a roof terrace and a balcony, the villa includes, in addition to its own structure: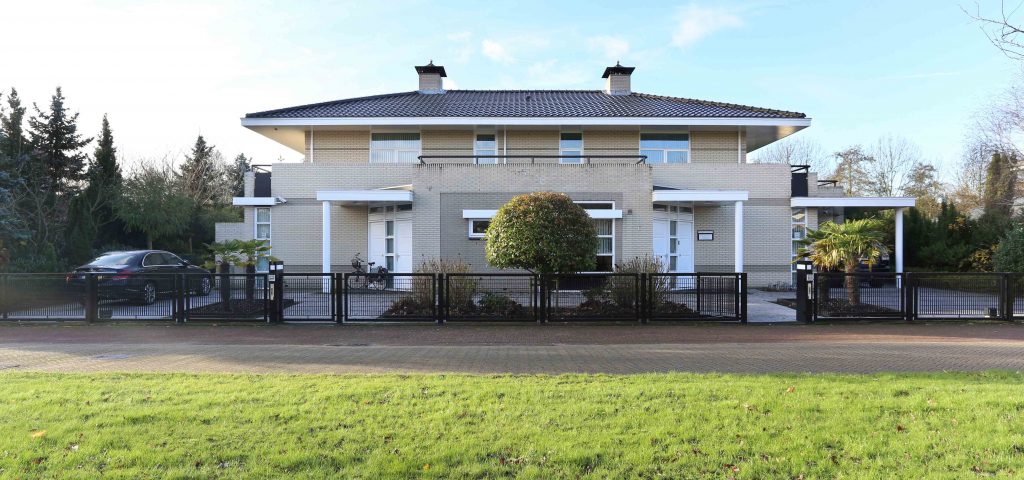 private garage
large garden with parking space
courtyard
storeroom
office
But let's look at the macro areas. We can say that the common strength of all the rooms in the villa is the floor heating. A very popular solution in the Netherlands, which allows you to save on the bill! the various rooms communicate through sliding doors, so as not to interrupt the common style of the various rooms.
The house is on two floors. On the first floor are present:
wide modern kitchen
5 bedrooms
2 bathrooms
roof terrace communicating with the balcony
car wash area
garage
On the second floor is worth mentioning the loft with connection to the car compartment.
The price
The negotiation is confidential, but we can let you in on a little secret. For the type of property and especially for the wonderful setting in which it is inserted, is a bargain not to be missed if you want to reallocate in Holland! So don't wait! Because the ideal time to invest is just that.
For more news about real estate interactional, we invite you to stay tuned on our page !