Buy or rent ?
Having a minimalist house is still a trend in vogue. There is nothing more beautiful than creating a dimension that fits our needs, without too many additional elements.
It is often easy to come across minimalist houses, but with an absent design. Today we want to talk to you about the so-called Birdbox, literally a house for birds.
The result of a Norwegian study, is a very elegant prefabricated house, with a really enviable style. So, if you are ready, we can today inaugurate our guide that will talk about this minimal house. Perfect to sell or rent.
Let's start !
Credits : pinterest
The two models
You don't know it, but this minimalist house has two models. The first one, so-called "Medi", which enjoys a bed, a small desk and a relaxation area. To which you can add a separate bathroom. The second one, the "Midi", simply has a living room and a small bed corner.
In both models, the key element is represented by the windows. This characteristic recalls the classic style found in the typical "birdbox". And just from these windows, it is possible to admire the uncontaminated beauty of the fjords and the wonderful snowy mountains.
The destination
Not all these birdboxes have the same intended use. Some can be rented, others can even be sold. The main purpose is to recreate an extremely natural environment, which can be easily reconciled with the basic needs of each individual. If you had not understood this before, birdboxes fall into the category of so-called tiny houses.
The style of minimalist house
As we mentioned earlier, what makes these houses so unique is the unmistakable style.
They are in fact cubic structures with dark colours. Externally, everything can seem less than real houses. For this reason, living there, even temporarily, could be a unique and unrepeatable experience. Obviously, remember that the materials used for the realization of these macro containers, are environmentally friendly. In full Norwegian style in short! One more reason to make a special and unprecedented investment !
The price
The price for these small houses is not known. It is a private negotiation, but we can assure you that it is a figure well proportioned to the experience that you can live (fully) in these small houses. Moreover, the interiors are so minimal that they can be easily modified according to your needs. A more mountainous style or a more rural one? There are no problems with some. What matters is feeling comfortable. Although the dimensions are really small. But this is a clear example of how "less is more". You lose the comfort provided by large dimensions. But you get a lot in terms of aesthetics and environment.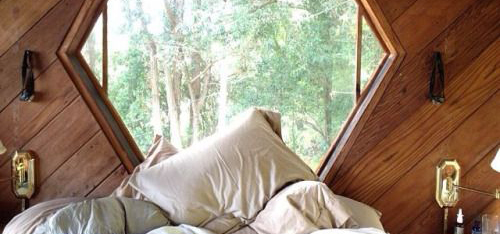 And so, if you too, in addition to making an investment, want to get into Norwegian real estate, in minimalist style, you just have to rent or buy a birdbox!