Here's how to change it!
Tired of wallpaper? We have often talked about how you can revolutionize a room even with simple tricks. An example that has been taken up several times in our guides, was that of wallpaper. Very good helper to make our house cooler, however, has a small flaw. If it is too colorful or extremely varied with particular shapes and lines, it could get tired in the long run. So, how can you solve the problem without spending a fortune? Moreover, is it possible to upset the wallpapered home without making a mess ?
To answer these questions, all you have to do is scroll down. Our mini guide is about to start !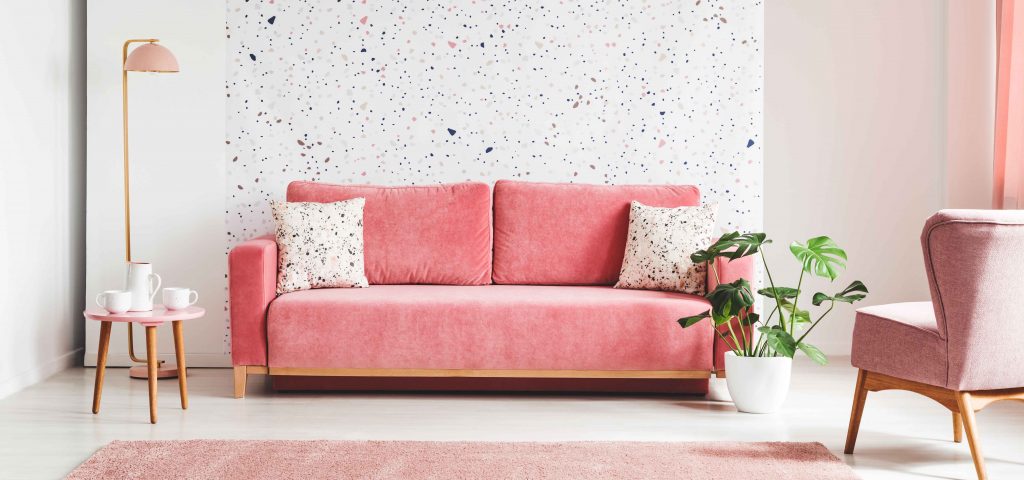 Painting or unplugging ?
Painting or unplugging, that's the dilemma? How can we understand if our wallpaper can still be useful or not? We assume that this is the first step to follow. Understanding whether or not the wallpaper is to be detached will help us to take the next steps. We recommend (as a guideline), to remove the wallpaper through steam, to remove it without any problems. If, even after several attempts, no satisfactory results emerge, do you have to dig the wall? Of course not! At this point, you can safely paint on it! Remember that old houses often tend to have several layers of wallpaper on them. So, instead of wasting time, play it safe with a brushstroke of colour!
The materials
If you are not a DIY expert, this second section will certainly come in handy. The moment you come across domestic painting, you are dealing with strong chemicals. So, the advice we give you, is to protect your skin. Use long-sleeved clothing and wear vinyl or rubber gloves and glasses. If you can, also wear a mask. Inhalation, especially indoors, could play tricks on you. Prevention is better than cure!
Before painting
You are ready to paint, with the right equipment. What could possibly go wrong?
Don't be so hasty! Regardless of the type of wallpaper in front of you, we recommend applying an oil-based primer to avoid problems after painting. The primer will block anything that could potentially ruin your work.
A very valid ally in short! Remember to check that the primer is also compatible with water-based latex paints.
Any problems ? That's how they are solved !
What if there are problem areas ? Don't worry. Take a knife and cut the loose piece. Then insert a brush into the primer and seal the area. And if the seams curl up, lift and apply a more generous layer of glue.
So what are you waiting for? Are you ready to revolutionize your home!