The latest trends
In a time of extreme crisis, the home has become our environment par excellence. But what are the needs expressed by most of us? How can we make our home our true natural habitat? If you too are in the throes of wanting to upset the interior of your home, all you have to do is read the following lines.
So, prepare pen and paper. We are about to begin!
Natural light
The main element of this upheaval is the return to the origins. Yes, because during this period, most of us have been searching for nature. Both as an environment, but also as elements of attraction. And with it, illumination. The play of light will be fundamental. You know, not everyone enjoys the large windows that allow a continuum with the outside. But it is good to think about how to channel light in the right direction. Both to save money on the bill, but also to transform even the most anonymous rooms into elegant and "zen" areas.
Metal
Although wood is the king of this revolution, it has been discovered how metal has its importance. Whether it is the material or the effect. The style that will be created will be decidedly more industrial but, at the same time, the surrounding furnishings will be enhanced. In this case you can create winning combinations, with simpler materials such as wood to create perfect solutions especially in the living area.
Black kitchen
In the latest guides, we have talked about the importance of colour balance. If they are not combined sensibly, there is a risk of a really annoying meltin'pot. What if we told you that black can save you? From the main statements of design experts, the kitchen is the place in the house that deserves extra attention. Maybe even on a chromatic level. And to best enhance the structure and utensils, the best we can do is to rely on a color that never goes out of fashion: black! Black is the most chic colour of 2020. Elegant and innovative at the same time, black guarantees a strong and pleasant visual impact. It is also perfect for transforming the kitchen from a simple "work" environment to a recreational place.
And remember: black looks good on everything. So you will have no problem combining colour with other elements.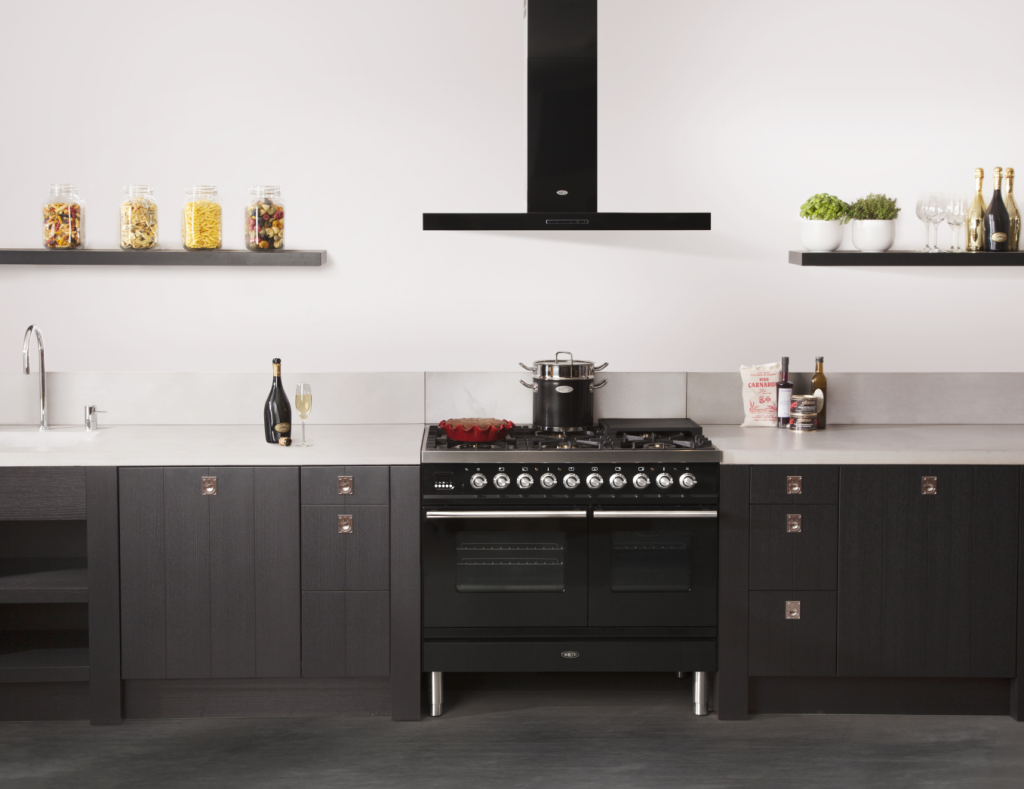 Texture : home and wellness
Do you remember the '60s and '70s? The element that was the master in this period was the texture. Lively and full of shapes. From this era we will resume three-dimensionality! A unique style that can upset even the simplest walls without character. Surfaces, if emphasized also making them wavy, will acquire a different light. Obviously, do not exaggerate! A wall or a fabric is enough for every room!
So, are you ready to link home and wellness with these new trends in your home?