The best alternatives
Did you know that home improvement can start with the entrance door? Although it may seem superfluous, it's actually a starting point that can make all the difference. Curious, are you? Then if you want to know more, there is only one solution. Keep reading this column, created by Realigro of course!
So, if you are ready, we can start!
Modern
The first style we recommend for decorating your front door is modern. Reviving the door using a simple, linear style is particularly suitable for most homes. This may seem like a real challenge, but it is not. The aim is to create harmony with the surroundings. Perfect if you have square flowerbeds, this type of door will ensure a clean and uncluttered look to your home.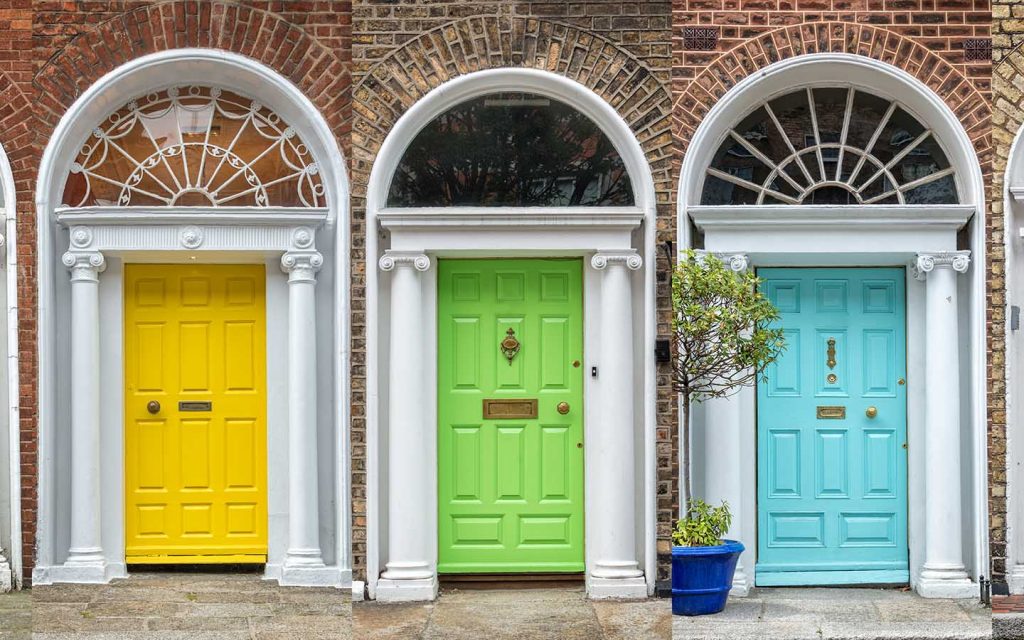 Exotic touch
Who says a door can't be enriched with a more exotic touch? Such as that which can be provided by hanging plants. But how can they be harmoniously incorporated? There are simple ways of doing this. For example, by placing small plants in nets made of rope. There are many ideas on Pinterest that you can implement. Just follow the tutorials!
Mediterranean style
If your house has a rustic style, the Mediterranean style is the one that best suits your door. The solutions you can apply are to use raw, dark wood. With a terracotta floor outside, it is the ideal combination. To make it more traditional and retro.
Artistic door
If you're an art lover and you can't do without it…well, use it on your front door too! A truly original way to transform your front door is to imagine it as a large canvas. This method of home decoration is ideal for those whose homes are monochromatic on the outside. Choose not too many colour shades and use stencils if you are not particularly skilled with art.
Contrast
Having single-colour windows? All on the same façade? Well, in this case, the solution will be even simpler than the previous ones. You can use the contrast technique. In other words, colour the front door in a strong, bold colour. So that it contrasts well with the other secondary doors. In this way, a few coats of paint will suffice. Always remember to apply a good primer before you start. So that the finish is homogeneous over the whole surface.
These are the main methods for revolutionising your home from the front door. But if you would like to know more about this and other topics…keep following us! Every day you will find lots of news about real estate and many other related sectors.
And you, are you ready to revolutionise your home starting from your front door?