new colours
Before the end of summer, it is always a good idea to take a look at what needs to be changed in the home. In fact, we at Realigro have decided in this column to look a little further afield. We would like to tell you what the colour trends will be in autumn 2021 in the real estate sector. After all, the home is not only the place where everyday actions take place. But especially during the pandemic period, it has become a working space.
A refuge, a place in which to reflect oneself. It is therefore necessary from time to time to freshen up the style. In this case with new colours. So if you too would like to update your home in terms of colour when autumn arrives, take note. We're about to give you all the tips on what the top colours of autumn 2021 will be. So, if you're ready, let's get started!
Green
Green is undoubtedly one of the most popular colours in the home. This is because of its great ability to generate relaxation and that feeling of mental and physical well-being. In autumn 2021 this will be one of the main colours that will make your home truly unique. The trendy colour belonging to these shades is bluish green. Specialists in this field have called it "mantra". This is because it is such a special colour that can generate a state of meditation and introspection. A perfect colour that recalls and combines extremely harmoniously with the colours of the earth.
Earth tones
We are now going to talk about earth tones. A real return to the roots, necessary for those who do not want to lose that direct contact with nature. In this case, we are talking about all dark shades such as burnt orange, mustard and light brown. These shades have the ability to bring cheer into the home and at the same time make the environment much more welcoming.
Blue
From the earth to the sky! Blue is also among the perfect colour categories for autumn 2021. After being last year's Pantone colour, blue is once again in the top ten of the autumn colour charts for 2021. While Classic Blue is reminiscent of the evening sky, providing clarity and relaxation, the real star this autumn will be navy blue. A decidedly more sophisticated shade that works well as both a primary and secondary colour. Being a versatile colour and fully reminiscent of sky tones, it will easily lend itself to a variety of combinations.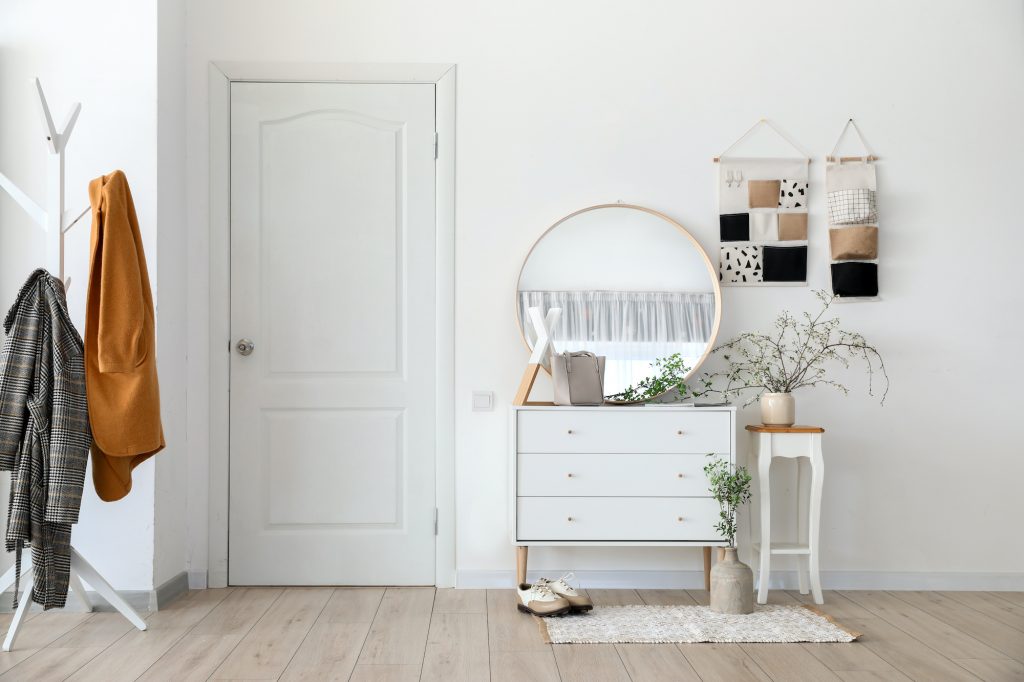 Cream colours
Cream colours are timeless. They bring a touch of sophistication and class to any room. A very good option for those who do not like extravagance and prefer to decorate their homes in a simple yet sophisticated way. Be wary of the common thought that associates aseptic cream tones with cold friends. If they are well combined with the rest of the furnishings, they will guarantee a warm welcome and a sense of hospitality.
And you, are you ready to modernise your home with the colours of autumn 2021?