How to revive it
The total white kitchen has been a real innovation in design in recent years. In fact, many homeowners have decided to modernise their kitchens by making them totally white. But often, as they say, "too much is too much". This is why, in some situations, a totally white kitchen may lack character. Today, we at Realigro will try to give you the right guidelines to make your total white kitchen more innovative. We will give you some tips that will allow you to modernise a basic, modern kitchen by adding or removing simple details. Whether you love total white or not, this guide will certainly be useful. Before we start, remember that the mood of total white kitchens is destined to last over time, even though home deco is constantly evolving.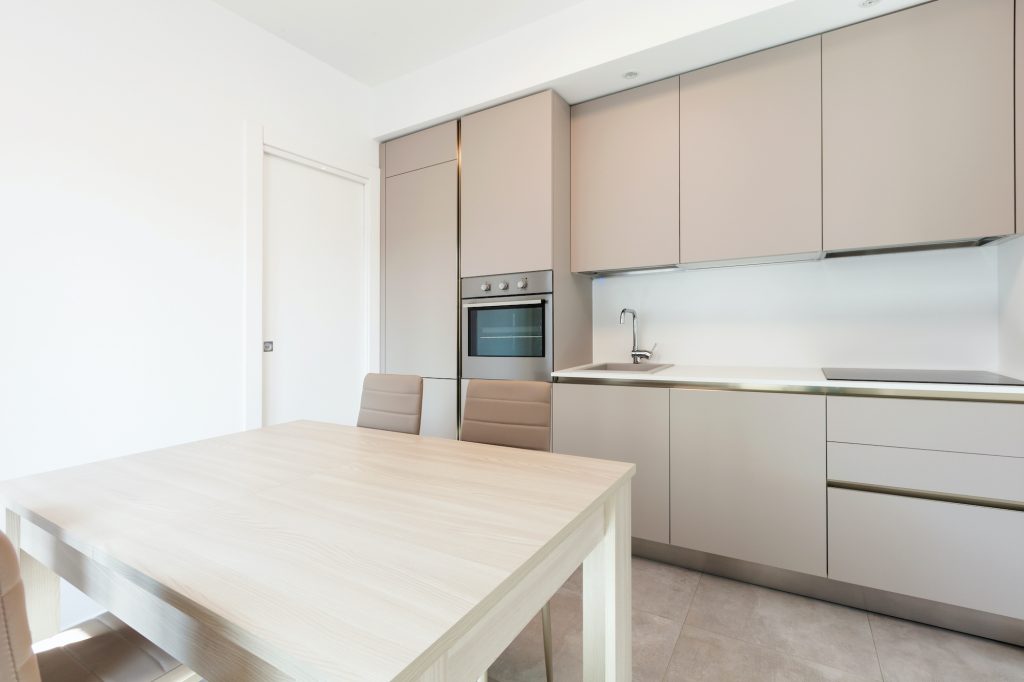 So if you're ready, let's get started!
Rattan lamps
It's a known fact that total white brings instant freshness and brightness to a room. But it's also good to know how to tone it down without creating annoying colour effects. One way to do this is to use rattan lamps. The rattan, being a natural material, with soft colours, will not create a 'color alteration annoying. Instead, it will guarantee a great balance to your total white kitchen. As for the genre, there are plenty of rattan chandeliers to choose from. In fact, you can choose either hanging chandeliers or alternatively table lamps or spotlights that can best illuminate and enhance your total white kitchen. Don't forget that rattan is also a good material for other furnishing accessories. Such as mirrors, which are also capable of reflecting light in a natural way.
Light temperature
After having concluded the speech about the lamps, it is necessary to open a small parenthesis on the temperature of light. It may seem strange to you, but the temperature of the light is of fundamental importance. Especially if we are talking about a total white kitchen. The ideal way to eliminate the typical "operating theatre" effect is to use lights with a warm temperature. By opting for this choice, you will have a much more welcoming kitchen. Every single piece of furniture will be less angular and in harmony with the rest of the room.
Fabrics
Another way to make your kitchen more special is to use coloured fabrics. If you are not a fan of bright colours, we recommend that you stick to pastel shades. For example, green, light blue and the colours of nature in general. If, on the other hand, you want to break away from this style, you can focus on fabrics to give your kitchen a lot of character. Choose a type of fabric, which can be either the cushion of the chair, or the curtain, etc… Use a strong colour that can create harmony with the rest of the kitchen but at the same time give that extra contrast to enhance it.
And you, are you ready to revolutionise your total white kitchen?